The brain is still perhaps one of the most mysterious organs in our body. Despite decades of research and study, many questions remain unanswered, but that is not to say science hasn't made any progress. Novel techniques like Deep Brain Stimulation and ECGs have allowed doctors to dive into the brain, and treat what was once considered untreatable.

Through our vast global network of neurologists, Mediglobe offers hope to those suffering from a wide range of neurological issues. We open doors to cutting-edge techniques and treatments, giving you the best possible chance at recovery.
Deep Brain Stimulation (DBS) is a surgical procedure used to treat movement disorders such as Parkinson's disease, essential tremor, and dystonia. It involves placing small electrodes in specific areas of the brain and connecting them to a device that generates electrical impulses, which can help regulate abnormal brain activity. DBS is typically recommended for patients who have not responded to medication or other treatments, and it has been shown to improve symptoms and quality of life for many patients. The procedure is performed by a team of specialized neurosurgeons and neurologists and requires careful patient selection and ongoing management.
Focused Ultrasound is a non-invasive medical procedure that uses high-frequency sound waves to treat a variety of medical conditions. It works by focusing the sound waves on a specific area of the body, which creates heat that can destroy diseased tissue. This technology has shown promise in treating tumors, fibroids, and neurological disorders such as Parkinson's disease. Focused Ultrasound is a safe and effective alternative to traditional surgical procedures, and it offers patients a shorter recovery time and fewer complications.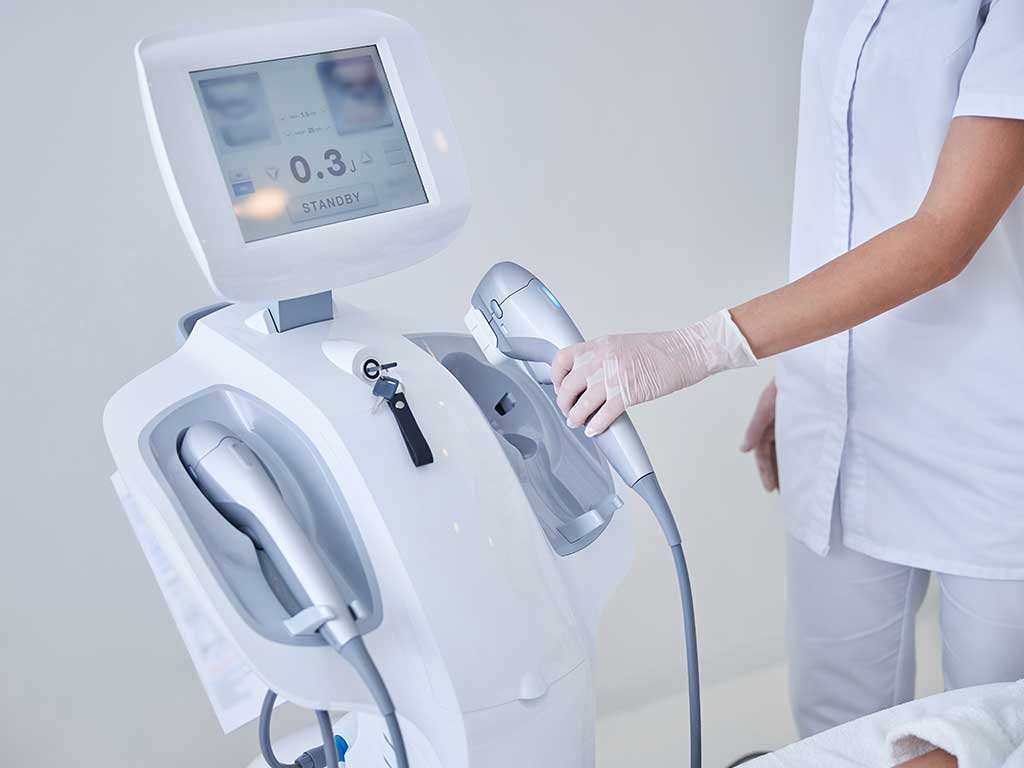 Craniotomy is a surgical procedure in which a part of the skull is temporarily removed to access the brain. It is performed for various reasons such as removal of a brain tumor, treatment of an aneurysm, repair of skull fractures, and other neurological conditions. This procedure is often conducted as an emergency surgery to prevent further damage to the brain. Craniotomy is a complex procedure that requires highly specialized skills and equipment, and is performed under general anesthesia.
Electroencephalography (EEG) is a non-invasive medical procedure that involves placing electrodes on the scalp to detect and record the electrical activity of the brain. This diagnostic test is commonly used to help diagnose various neurological conditions such as epilepsy, dementia, and sleep disorders. EEGs are typically performed in a hospital or clinical setting by trained healthcare professionals and are considered safe and painless. EEGs may be recommended by a physician as part of a patient's diagnostic evaluation or treatment plan.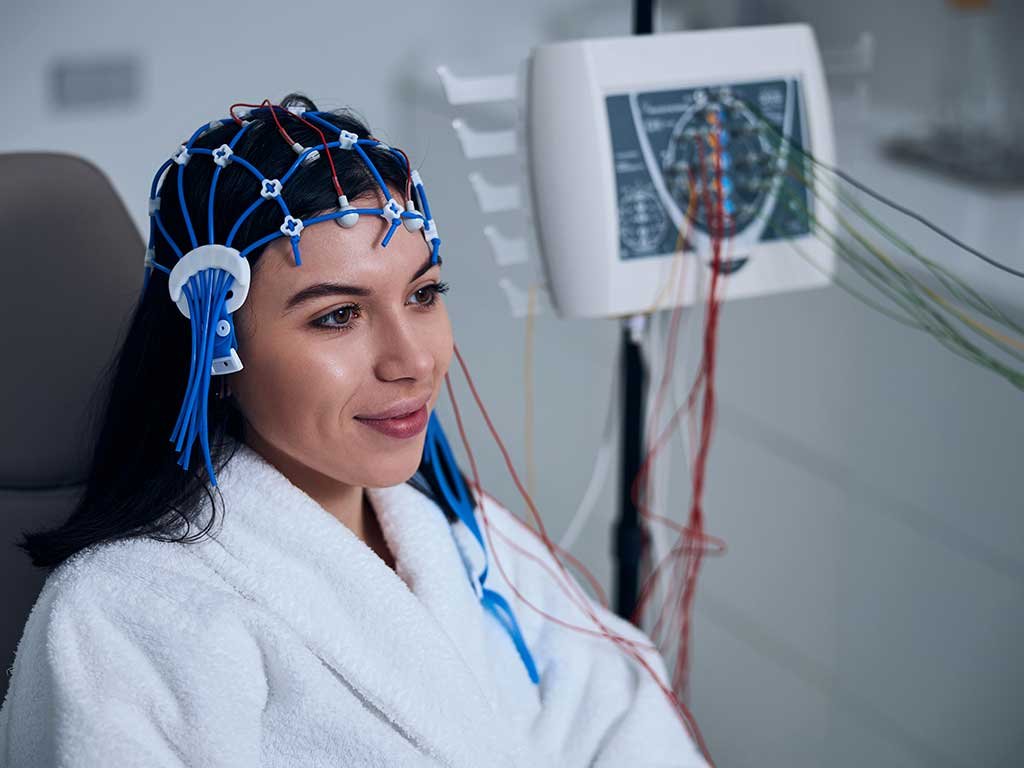 Electromyography, or EMG, is a diagnostic procedure that measures the electrical activity of muscles and the nerves controlling them. It involves placing small electrodes on the skin or inserting needle electrodes into the muscle, which then detect the electrical signals produced by the muscle fibers. EMG is commonly used to diagnose and monitor conditions such as nerve damage, muscle disorders, and spinal cord injuries. The procedure is typically performed on an outpatient basis and can be an important tool in guiding treatment decisions.
Cerebral Angiography is a medical procedure used to visualize the blood vessels in the brain. It involves the injection of a contrast dye into the blood vessels of the brain, followed by the capture of X-ray images to detect any abnormalities. This diagnostic tool is commonly used to identify conditions such as aneurysms, strokes, and arteriovenous malformations. Cerebral Angiography is typically performed by a trained radiologist and may require an overnight stay in the hospital for observation.
Brain tumor surgery is a medical procedure performed to remove abnormal growths in the brain. This surgical treatment is typically done when a tumor is diagnosed as cancerous or when it causes symptoms like headaches, seizures, or cognitive changes. Brain tumor surgeries are often complex procedures and are performed by specialized neurosurgeons in state-of-the-art facilities.
Brain Aneurysm Surgery is a procedure performed to repair an aneurysm in the brain. An aneurysm is a bulge in a blood vessel that can potentially rupture and cause bleeding into the brain. The surgery involves placing a clip or a coil at the base of the aneurysm to prevent it from rupturing. This procedure is typically done on an emergency basis when an aneurysm has ruptured or when a large aneurysm is at risk of rupturing.
A lumbar puncture, also known as a spinal tap, is a medical procedure that involves inserting a needle into the lower back to collect cerebrospinal fluid (CSF). This fluid surrounds the brain and spinal cord and can be tested for a variety of conditions, such as infections, bleeding, or neurological disorders. A lumbar puncture is typically performed on an outpatient basis and is a common diagnostic tool used in the field of neurology. It is a safe and relatively low-risk procedure when performed by a trained medical professional.