Dental care deals with a wide range of teeth and gum issues, mostly on an outpatient basis. This broad speciality covers everything from cosmetic solutions like teeth cleaning and whitening, to surgical procedures such as smile designing.
As dental is rarely covered by insurance, getting dental care can be a very expensive affair. This holds true especially in the developed world, which is why getting dental care in developing economies is now an immensely popular solution. Mediglobe offers world-class dental care in a wide range of destinations, ensuring you can avail the best treatments without breaking the bank.
This cosmetic procedure is the creation of straighter, whiter, and aesthetically pleasing smiles. It consists of several cosmetic procedures that together can change a patient's smile. The exact processes will depend on the patient's oral health and goals, as discussed with the dentist.
At Mediglobe Medical Treatment Facilitation, we believe that your smile is a reflection of your confidence and personality. We understand that achieving the perfect smile is not only about aesthetics but also about your overall well-being. That's why we're here to assist you on your smile transformation journey.
Welcome to Mediglobe Medical Treatment Facilitation, where we understand the transformative power of a confident smile. Dental implants are the key to restoring not only your smile but also your quality of life. We're here to guide you through the journey to a brighter, healthier smile.
Dental implants are artificial roots for teeth, acting as a base for the crown (artificial tooth). The implants are placed into the jaw surgically, so that the crown is fixed in place allowing it to fully replace the damaged/missing tooth.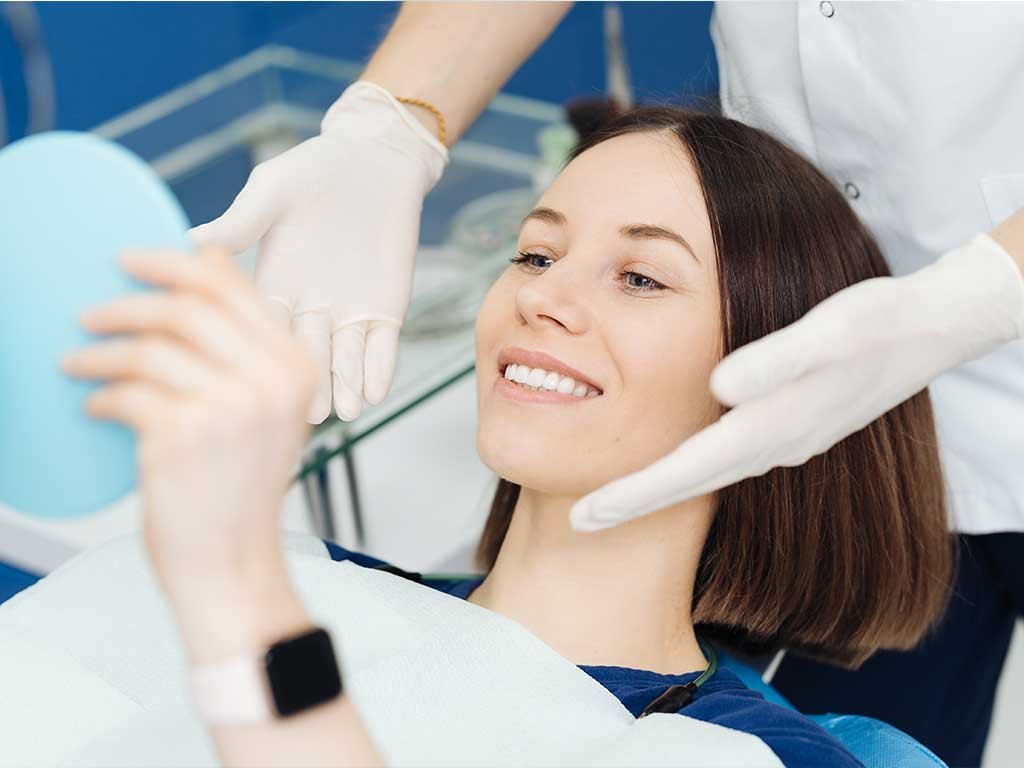 When a patient's tooth is infected with bacteria, dentists dig into the root canal and remove the bacteria. The canal is then filled to prevent further infection. Such treatments are usually quick and highly effective, especially if the infection is caught early.  Medical tourism allows you to combine essential dental treatment with the opportunity to explore a new destination and culture. Experience world-class dental care while making your journey memorable.
Crowns are substitutes for individual teeth, and dentures are substitutes for several missing teeth. Both are artificially created to provide patients with a more natural appearance and aesthetic smiles.